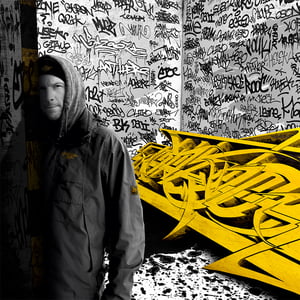 €

10.00 - On Sale
Bazooka - "AntiHero" The Album
(Compact Disc - 79mins)
Finally, after 15 Years of releasing Music it was more than "about time" to release an Album.
This Album is strictly pure raw hardcore Dubstep & Drum & Bass.
No Girly RNB Vocal wannabe Top 10 Dubstep POP! Just pure RuffnezZ!
featured Vocalists:
Daddy Freddy, Bounty Killer, Dizzee Rascal
Tracklist:
01: Piss In The Mainstream (Intro)
02: Ancients
03: Humanoid Kill
04: Gojira
05: Bass Invaders
06: Ganja Remix
07: Different Tings
08: Dynasty VIP Mix
09: Murderah VIP Mix
10: Push It Up
11: War Remix
12: Good Day To Die
13: Hammer Smashed Bass
14: S-Killah VIP Album Mix
15: Commando 64 - (Outro)
CD incl. shipping - Germany = 12 Euro
CD incl. shipping - Worldwide = 14 Euro
check Track Previews here:
http://www.ubetoo.com/result.aspx?type=1&keywords=antihero+album
check Artwork and Photos here:
http://www.aural-carnage.com/antihero-photos.jpg
http://www.aural-carnage.com/antihero-artwork.jpg